local, Personal service &
skilled counsel for GeorgiA
the durham Bray Way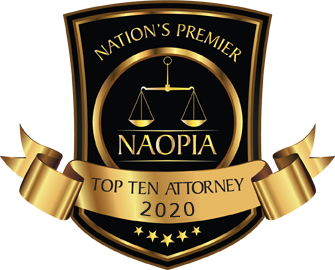 seeking justice
and
getting results
Trucking Accident
Client suffered a traumatic brain injury after a trucking accident. We reached a $1,200,000 settlement.
Victim of Drunk Driving
Client suffered broken legs as a victim of a drunk driver. We reached a $1,400,000 settlement.
Medical Malpractice
Client sustained severe injuries after being dropped from a stretcher. We obtained an $800,000 verdict.
get back on your feet
after a trucking accident
Suffering an injury can change the course of your entire life in an instant. From medical bills to lost wages, you can quickly find yourself buried under the weight of increasing financial and emotional strain. After a trucking accident, it's natural to feel a sense of uncertainty and a sense of anger as you ask yourself: How could this happen? Where do I turn next? Contact your trial attorneys today to get started.
Since 1999, our team at Durham Bray Law Firm has been providing dedicated legal representation to individuals and families in need of help following trucking accidents and other personal injuries. If you live in Augusta, Thomson, Waynesboro, or Grovetown, call us at our firm in Evans, Georgia, to schedule a free initial consultation. Give yourself the chance to get back on your feet, seek the resolution you deserve, and pursue a brighter future.
From truck accidents to hospital negligence, defective products, slip & fall accidents, and more, our firm assists clients as they navigate the legal process in a wide range of injury cases. A local law firm you can trust, fighting on your side every step of the way, has the potential to make a big difference in the outcome of your case.
You shouldn't have to suffer financially for the negligent actions of someone else. A successful claim can result in compensation to pay your medical bills, cover for lost wages, and repair property damage. In fact, if we take your case, there are no upfront fees: you don't pay us unless we win. Rely on our hard-won experience and exceptional diligence to make sure your story is told and your voice is heard. For statewide personal injury cases, contact us at Durham Bray Law Firm for a free consultation today.
We seek to understand you and your story, and craft strategies based on your goals. Call us or text us with any concerns—the lines of communication are always open so you're never in the dark.
In our 40+ years of combined experienced, we've tried every kind of case you can imagine. As former prosecutors, we're able to view your situation from multiple perspectives to help you seek results.
Because we're a small law firm, we can focus our energies on what really matters: you and your case. We can never promise specific results, but we can promise you our full effort, 100% of the time.
Protecting Your Family,
protecting your future
Criminal Defense
A criminal conviction can be devastating—for you, your loved ones, and your future. The pain and frustration that come with a criminal accusation are heavy burdens to bear. Here at Durham Bray Law Firm, we understand, and we're here to make a difference.
For more than two decades, our attorneys have worked with individuals in Augusta and all across Georgia to help them stand up and defend themselves against criminal charges. As former criminal prosecutors ourselves, we bring valuable insights to each and every case, offering clients a strong advantage both in and out of court. From shoplifting to DUI to murder charges, we will defend your rights as we seek a favorable outcome.
Personal Injury
If you're trying to navigate a personal injury claim, you know how frustrating it can be. Our trial attorneys are here to help. We'll take on the stress of your case so you can return to what really matters. For example, we set up the claims, deal with the adjusters, and help seek to get your losses paid. We'll collaborate with you to craft a strategy suited to your unique situation and best interests, then work tirelessly to get the results you deserve.
Whether you live in Augusta, Thomson, Waynesboro, or Grovetown, Georgia, we are committed to doing all that we can to defend your rights, protect your future, and make a lasting impact. That's the Durham Bray Way.